A Trusted And Reliable Full Service Law Firm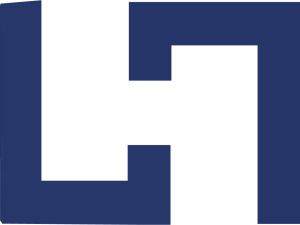 We are a full-service firm. We provide services to clients throughout the Greater Toronto Area and beyond. We have offices located in Brampton, Caledon, and Georgetown. Our diverse group of lawyers speak English, Punjabi, Hindi, Urdu, Russian, Ukrainian, Belarusian and Portuguese. 
Reshana and team were absolutely amazing during this really stressful and complicated process. There's so many moving pieces in a home purchase and it's the little details that creep up. I was extremely stressed out but Reshana shared her experience, always kept me informed and her legal team Nicole were always available to answer my questions and calm my doubts. They really care about their clients and want to see a smooth closing.Thank you team for helping me close on time and now I can focus on the future home 🙂SincerelyAmanda
I've been working with Jim and Kelly over the past 10 years with the purchases and sales of my properties and they have always been very thorough, detailed and professional during our transactions.
The team at Lockyer + Hein were fantastic to deal with in the closing of my condo sale and house purchase. They were always available to respond to questions and did so in a timely manner. They also made it very easy to complete and review the paperwork requirements. I would definitely recommend Lockyer + Hein for real estate legal expertise and general legal requirements. Thanks Jim and Kelly for your great service.
If your starting your family and in need of a prenuptial or cohabitation agreement. Even if you are going through the hardships of divorce and looking for legal support or guidance Todd Hein is the person to call. His professionalism and fair way to meet an agreement is exactly what you will need.
Mr. Lockyer and Kelly were very professional, and patient at answering my questions. I used this firm for selling and purchasing a new home. No nonsense approach , courteous and reasonable pricing. I would do business with them again.
My wife and I recently had our wills and powers of attorney completed by Reshana Singh. The process was professional from the greeting in the lobby to the final signatures. Reshana took the time to understand our situation and created documents that reflect our wishes. She ensured we understood each clause and the future events that would necessitate getting them updated. Hopefully we'll be getting updates done with Reshana for decades.
I had Jim and Maureen in the Caledon office help me with my will, and I very highly recommend them. They took the time with me to explain everything in detail. They both clearly love their profession, and are happy to do the best for their clients. I'd absolutely refer family and friends to them.
We worked with Angie, who accommodated our quick turnaround time needed, she was great to deal with, professional, answered all our questions and it was just a pleasure working with her.
Jamuna was fantastic handling my separation. I really felt she listened and interpreted my needs, wants and helped navigate this process easily for me.
Was referred to Jim through our specialist at our bank . Himself and his team did a wonderful job . Thank you !
Assisted us with various legal matters. Top shelf service.
Great group of experts who always make decisions and process easy.
Family/Divorce Lawyer Needed – We welcome interested candidates with 3 – 5 years of legal experience, focused primarily in the area of family/divorce law. The candidate would assist with carriage of files overseen by more senior counsel, but would also have carriage of their own files. Remuneration is commensurate with experience, and there is an opportunity for profit sharing, as well as eligibility to participate in the Firm's health benefits. The office environment is currently a hybrid model with some opportunity to work from home. We look forward to selecting an engaging, confident and outgoing candidate who will embrace the position and grow with the Firm. If you are interested, please email Todd Hein (Partner) in confidence at thein@lhlaw.ca.
VISIT OUR OFFICE LOCATIONS