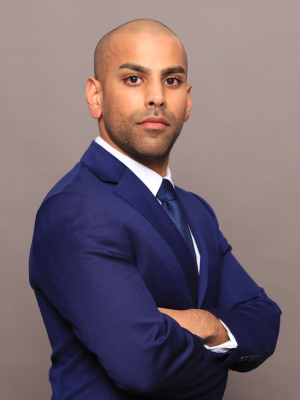 After completing a Bachelor's degree in Psychology from York University in Toronto, Rohan
Singh obtained his LL.B. from the University of Southampton in the United Kingdom. After his
studies, Mr. Singh spent several years working as a public servant for the Ontario Public Service,
as a Business Analyst for the Ministry of Education, Assistant Freedom of Information
Coordinator for the Ministry of Environment, Conservation, and Parks, Enforcement Officer at
the Family Responsibility Office for the Ministry of Children, Community and Social Services,
and Case Officer at the Human Rights Tribunal of Ontario, for the Ministry of the Attorney
General. Rohan's practice focuses primarily on Real Estate and Wills and Estates Law. In his
practice, Mr. Singh has represented a wealth of individuals in complex legal cases. Mr. Singh is
an excellent negotiator and highly skilled at navigating through Ontario's legal system.