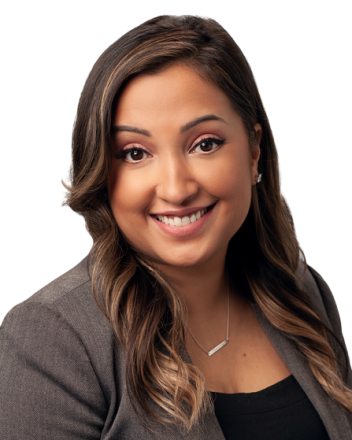 Bio
Additional Information
Reshana graduated from the University of Toronto with an Honours Bachelor of Arts and proceeded to attend law school in Michigan at Thomas M. Cooley Law School where she worked as an intern at the Elder Law clinic doing pro-bono work for underserved communities in the Detroit Metropolitan Area.
After graduating law school, Reshana decided to return to her hometown of Mississauga, Ontario and received her Certificate of Qualification from the National Committee of Accreditation of the Federation of Law Societies of Canada and went on to complete the Law Practice Program at Ryerson University.
Reshana successfully passed the licensing exams while 8 months pregnant and was called to the Bar in Ontario in 2015. After her maternity leave ended, Reshana joined the Ministry of Environment's Freedom of Information team and then had her second child in 2017.
In 2018 Reshana joined the team at Lockyer + Hein LLP and began her career in private practice. Her practice areas include residential and commercial real estate, wills, and estate planning, along with estate administration and distribution. Thanks to the help of a wonderful and knowledgeable team, Reshana has been able to grow her practice and is eager to continue contributing to her community, serving areas across the GTA.
Areas Of Practice ​
Estate Planning
Wills, Power of Attorney for Property, Power of Attorney for Personal Care
Corporate Wills
Trust Declarations
Estate Administration (i.e. Probate)
Estate Distribution
Residential Real Estate (i.e. purchases, sales, mortgages, refinancing)
Commercial Real Estate
Transfers of Title
Survivorship Applications
Co-Ownership Agreements
Clerks
Maureen Smith - Wills and Estates

Krysten Dawe - Wills and Estates

Melissa Lombardi - Wills and Estates

Kaitlin Bourque - Wills and Estates

Kelly Tomlinson - Real Estate

Angie Moore - Real Estate

Nicole Khan - Real Estate

Kandace Westerby - Real Estate